Better Health and Drs. Khalid and Naveed Aziz of the Carolina Diabetes and Obesity Center are hosting a
Free Diabetes Symposium
Saturday, November 4th, 2017
Department of Social Services, 1235 Ramsey Street, Fayetteville, NC
Conferences Rooms A, B, C, D
The symposium marks the beginning of Diabetes Awareness Month.
The event will begin with an opening lecture by Drs. Khalid and Naveed Aziz, Dr. Dan Laut and Cardiologist.  Lunch will be provided at 12 pm followed by breakout sessions covering a variety of topics relevant to diabetes.  Attendees can choose the sessions that most interest them. 
Guest speakers for these sessions include:
Inda Dodson, MA on Dealing with the Diagnosis
Cooking Demonstrations by Kristin MacDonald Registered Dietician with Healthy Appetites
Nutrition and Diabetes by Kristin MacDonald, Registered Dietician with Healthy Appetites
Dr. Fleishman on Sleep with Diabetes
Tai Chi Demonstrations by Robin Sledge
and more!
Walgreens will also be on site to offer flu shots.  Free flu shot vouchers will be available to the uninsured and underinsured.
Register today by calling Better Health at 910-483-7534.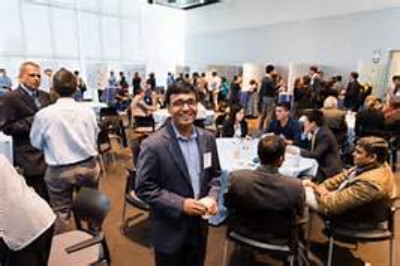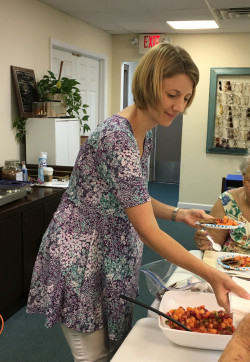 Kristin MacDonald leads a cooking demo at Better Health
---
Sponsored By: