Thank you all for your interest in our 2018 Dodgeball Tournament!  Due to high demand, we are currently waitlisting individual team registrations.  If you would like to join the waitlist, email Amy at director@betterhealthcc.org.  We will let you know if we have team availability!
Thank you! -The Better Health team
Congratulations to the Fayetteville Police Department for beating out 32 teams to take home last year's trophy!
Professional team photos were available this year thanks to Lisa Thayer of Captured by Lisa Marie! 
Like and Share our event on Facebook!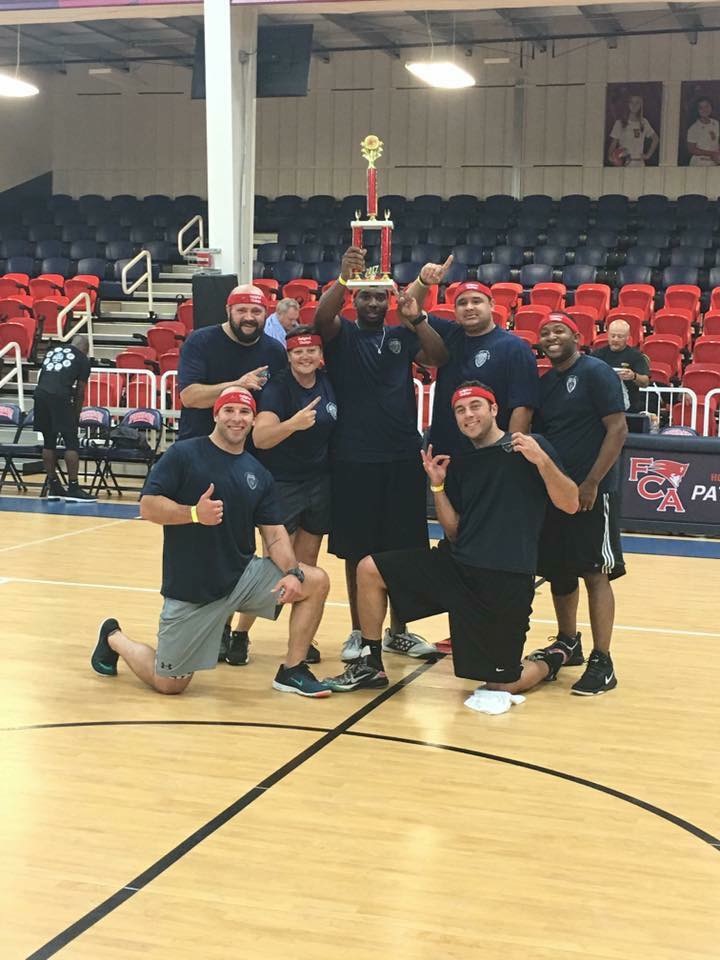 Dodge, Dip, Dive, Duck, Donate!
Join us as we knock out diabetes!!
                          6 players and up to 3 subs per team
Up to August 5th- Early Bird Team Registration Price $120
August 6-22nd, Team Registration is $150
No registrations can be accepted after August 22nd.
Teams receive 6 promotional items per team
$5 admission for spectators.
PRIOR YEAR CHAMPIONS
                                          2017- The Fayetteville Police Department
                                       2016- The Village Christian Academy Knights
                                       2015- The Fantasy Lake Above Average Joes
                                             2014- The Judge Clark Reaves Team
---
Join our 2018 Charity Dodgeball Tournament Sponsors!
Cape Fear Valley Health System

Cissy McPhail, Edward Jones Investments

Valley Auto World

Jan Cobb, The Cobb Tilghman Group - Merrill Lynch

Valley Radiology

Lisa Scales, Clerk of Court

Cape Fear Discount Drugs

Smart Home Solutions @ Rhudy's

Kimrey Law, PLLC

NOAH Inc. Computer Services

Saint Joseph of the Pines LIFE

Rand & Gregory, Attorneys at Law

Trufit Gym

Judge Tiffany Whitfield

Hutchens Law Firm

Vinson Orthodontics

Master Exterminator

Sherry Miller, Attorney at Law

Calvin Burton, MPA, Grant Writer
---