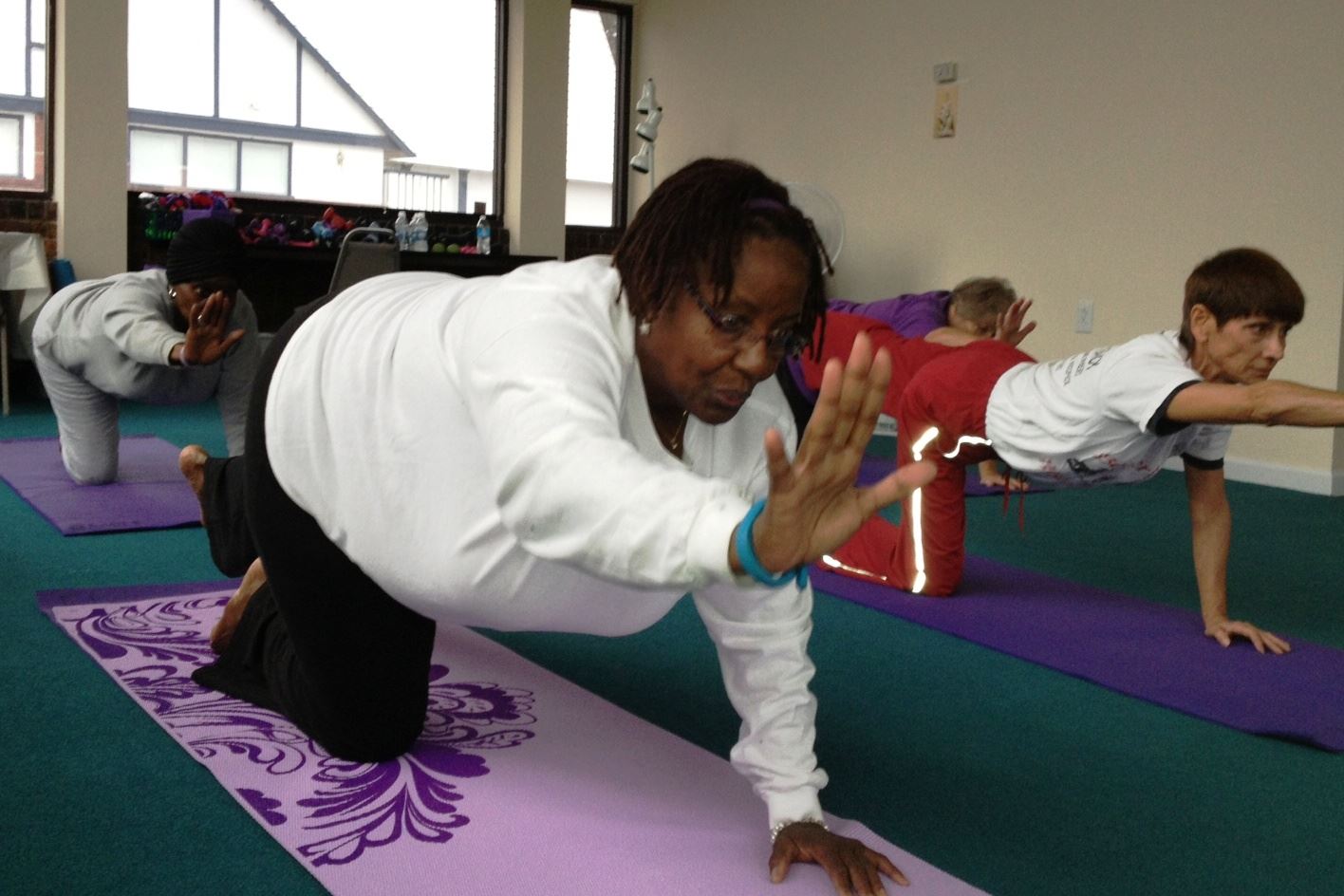 Join us Mondays, Wednesdays and Fridays at 9 am for exercise with Robin for those living with diabetes or at risk for diabetes!
This program is designed for all levels beginner to advanced. We will practice Tai chi, yoga, aerobics, chair yoga, chair aerobics and light weights! Do as much or as little as you are able. You can enter and leave before or after a segment.
Blood glucose testing required before and after class. Supplies provided. No pre-registration required.