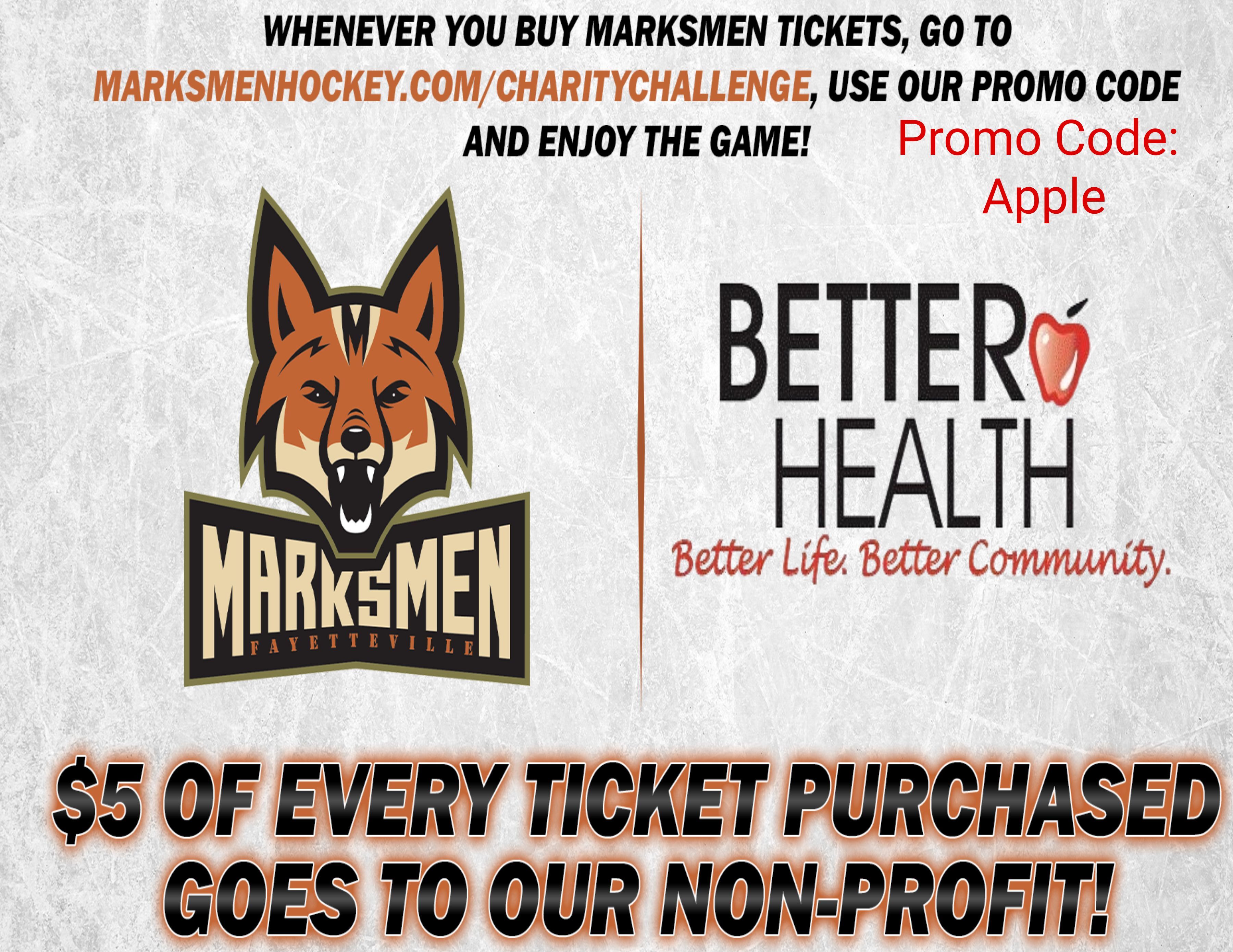 Marksmen Hockey Charity Challenge
Do you love Hockey?
What better way to support Better Health than to do what you love! We're proud to partner with the Fayetteville Marksmen through their Charity Challenge program this season! Will you help us WIN? For each Marksmen game you attend, use the link below, enter our promo code and enjoy the game! When you use our promo code $5 of every ticket purchased gets donated to our organization AND you get a discounted Marksmen ticket! Remember your donation will assist us as we continue to offer Direct Aid and much more to our local community.
Never been to a game before, now is the perfect time.
Let's Go!!!!!!!
Use the link below and don't forget to include our promo code: APPLE