Better Health is excited to announce its newest initiative to help improve health outcomes!  We were selected by the ARCHES team with Duke's Healthy Lifestyles Clinic to bring their program to Fayetteville, NC!  The new program, Fayetteville Fit, is a collaborative effort between Better Health, Cape Fear Valley Pediatric Endocrinology, KidzCare Pediatrics, Cross Creek Pediatrics, Fayetteville Childrens Clinic, Rainbow Pediatrics and Cumberland County Parks and Rec.  Duke Healthy Lifestyles Clinic will be providing guidance along the way.
Children who are identified, by their provider, as being obese will be referred into the program where they, and their family, will be able to participate in healthy, supportive physical activity and nutrition education in a judgement free environment.  The Bull City Fit program in Durham has seen great success with their programming!  You can view their program info at www.archesforhealth.org.  Check out the video link below for a taste of what is to come in the Fayetteville area!
We need YOUR help! If you or a group you know are interested in leading fitness based activities or cooking demonstrations, please reach out to us at 910-483-7534 or fayfit@betterhealthcc.org.  This program is a community based collaboration and we need you to help make it work!  Whether you want to do a running club, teach a gymnastics class, play Sharks and Minnows, yoga or cook- every volunteer matters!
Follow us on Facebook at: https://www.facebook.com/fayettevillefit/
Applying to volunteer is a two part process. 
First, submit a Better Health volunteer registration form
Second, visit Parks and Rec to submit a background check.  Be sure you list Massey Hill Rec Center as the site, and use your legal name.
Then email us at fayfit@betterhealthcc.org to let us know once you've completed those steps so that we can keep an eye out and let you know once approved!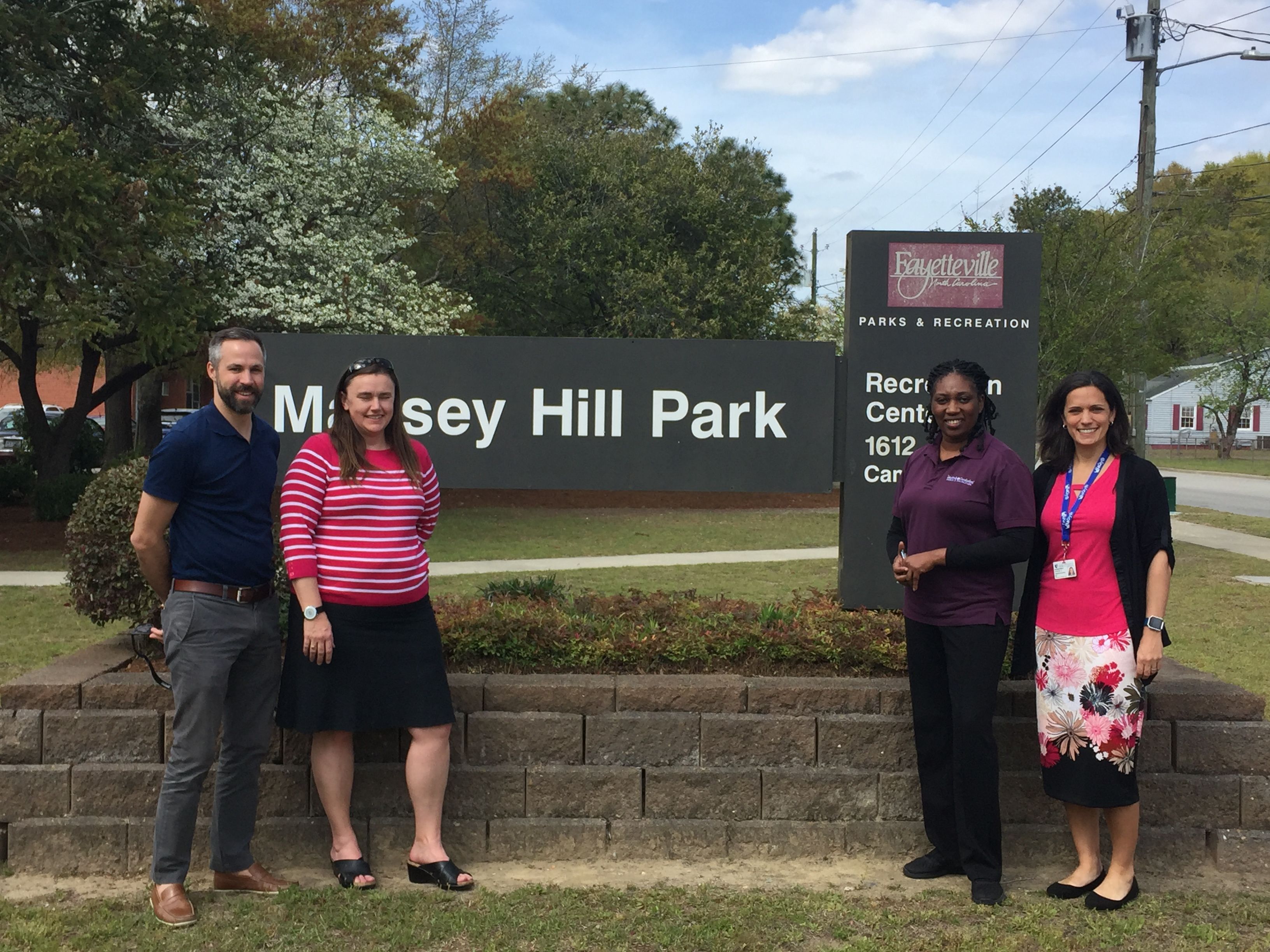 Fayetteville Childrens Clinic