This is a free 7 -Week program offered on Monday nights 6-8 pm to adults with diabetes or pre-diabetes.
The 2019 seven week course START DATES are: Jan 7, March 11, May 6, July 8, Sept 9, Nov 4
Come discover the keys to a happier and healthier life with diabetes and learn about:
 Managing Blood Sugar
 Diabetes and Emotions
 Exercise
 Managing Stress
 Medications   
 Healthy Eating and Meal Planning
 Carbohydrate Counting 
 Diabetic Vision Care with physicians from Cape Fear Eye Associates
 Dental Care with dental hygienist Judy Klinck
 Foot Care with Dr. Dan Laut
 Dealing with the Diagnosis
Take Charge of Diabetes classes are held on Monday nights from 6 p.m. to 7:30 p.m.  The class lasts for seven weeks. 
Pre-registration is required for this free course and is taught by an RN and a number of local volunteer professionals and physicians.  Call us at 910-483-7534, visit our office at 1422 Bragg Boulevard or sign up through the form below to get enrolled in the next course!  Please ask your provider for a printout of your A1C and bring to class.  This will help you gauge your success!
---
Judy Klinck, Dental Hygienist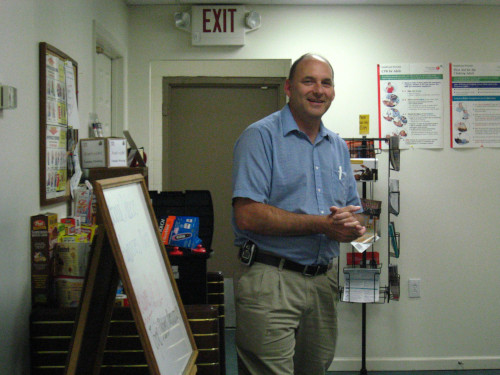 Dr. Laut, of Cape Fear Podiatry, is a long time supporter of Better Health.  We know that proper foot care and daily foot exams are crucial for those with diabetes.  Dr. Laut provides quarterly free foot exams to Better Health clients and also helps teach Take Charge of Diabetes classes.