Dodge, Dip, Dive, Duck,
Donate!
Congratulations to our 7th Annual Diabetes - Dodge it! Dodgeball Tournament winners - Psych Ward!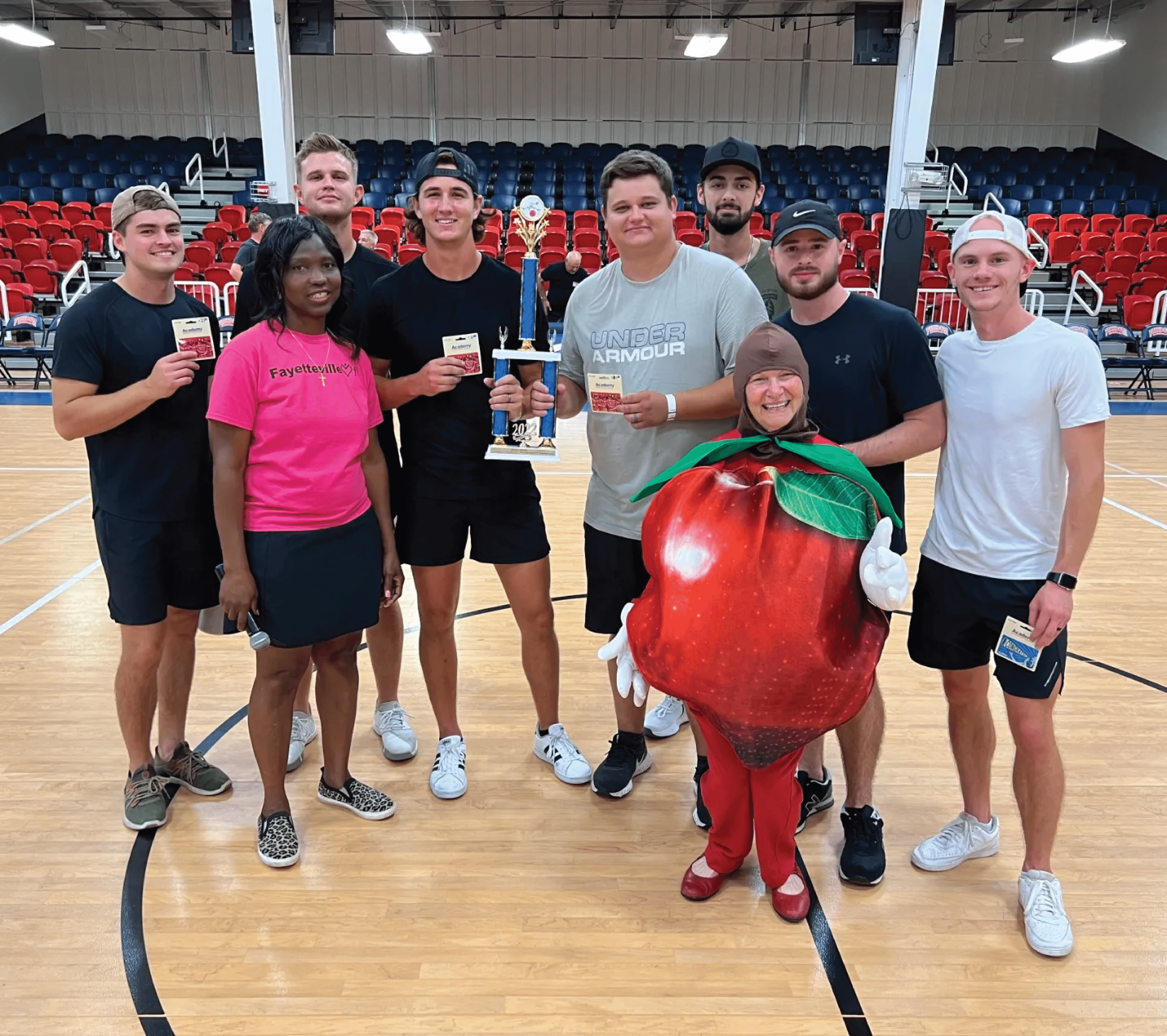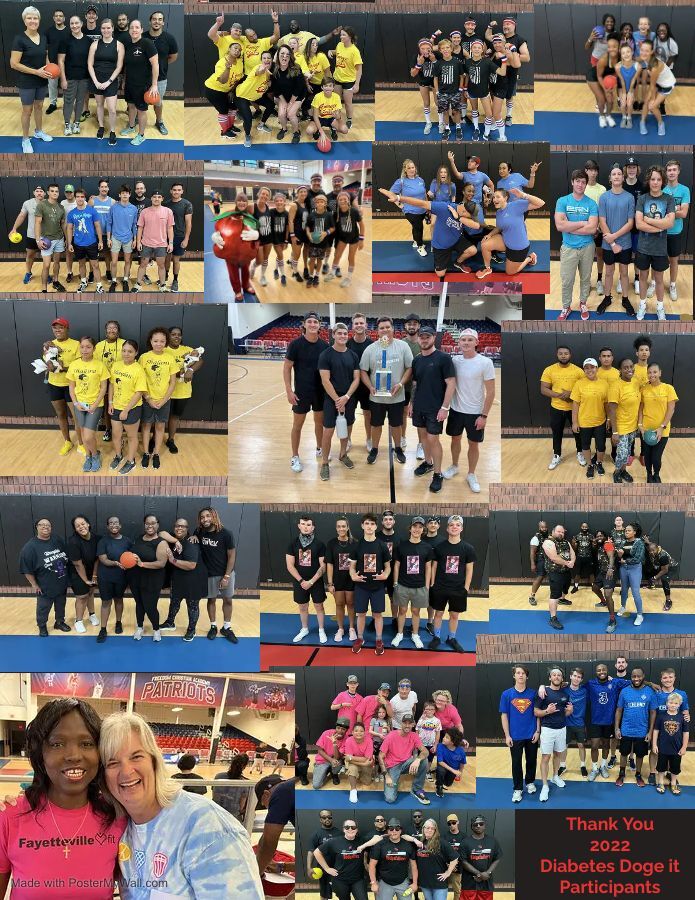 Team Up with us as we knock out diabetes!!
Team Set Up
6 players and up to 3 subs per team
(Before) TBA - Early Bird Team Registration Price $120
(After) TBA - Team Registration is $150
No registrations can be accepted after TBA
Teams receive 6 promotional items per team
$5 admission for spectators.
PRIOR YEAR CHAMPIONS
2022 - The Smith Wealth Management Group's, Psych Ward
2020/2021 Event not held
2019- The Cobb Tilghman Group at Merrill Lynch's, Psych Ward
2018- Trufit Gym of Hope Mills
2017- The Fayetteville Police Department
2016- The Village Christian Academy Knights
2015- The Fantasy Lake Above Average Joes
2014- The Judge Clark Reaves Team
---
Thank you to our 2022 Charity Dodgeball Tournament Sponsors!
Dr. Benjamin & Cyndi Levine
---

Help us spread the word 
about the tournament.