Thank you for helping make our 2017 Red Apple Run for Diabetes a success!  Race results are available at www.its-go-time.com
Follow us on Facebook for photos of this year's event or join our mailing list for updates on next year's run!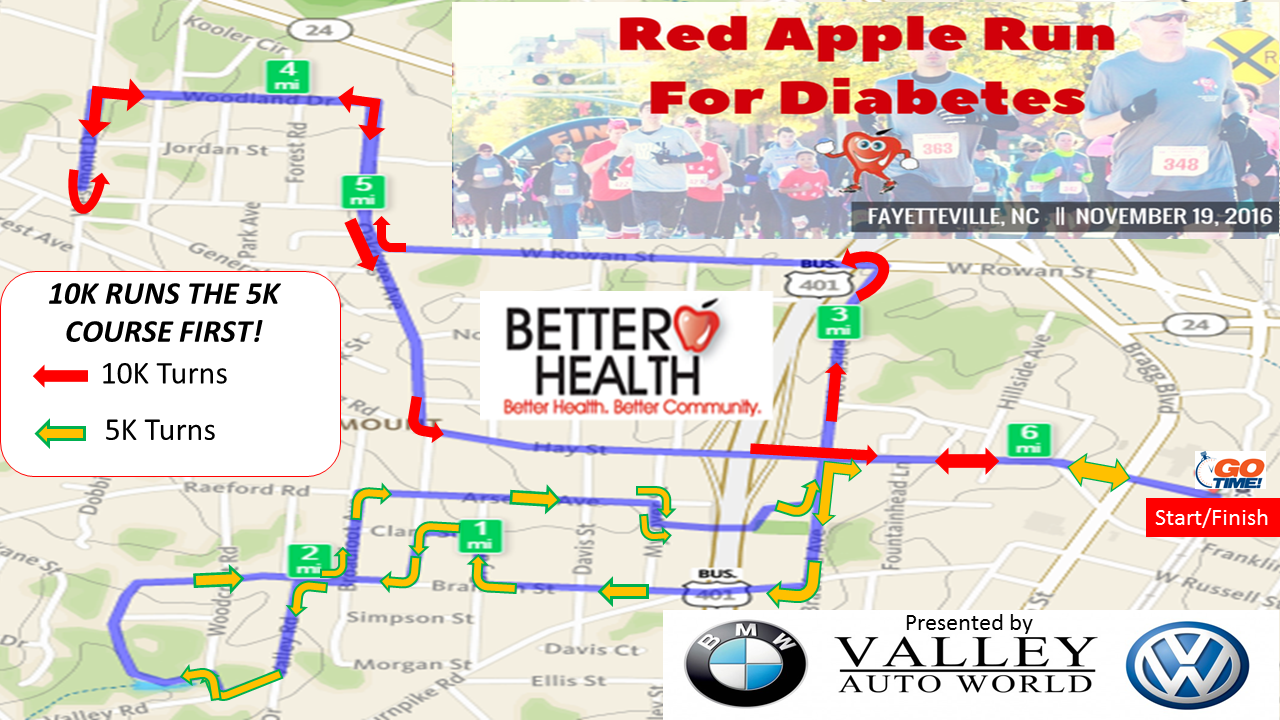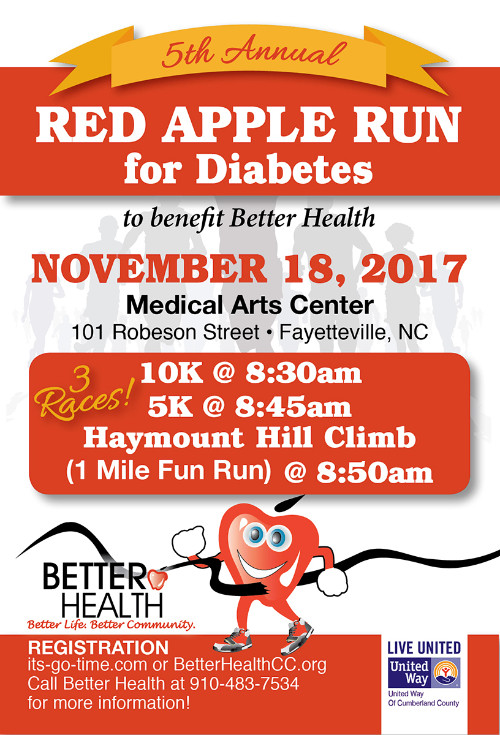 Valley Auto World

Horne Brothers Construction

Cape Fear Valley Health

New Deli

LIFE St. Joseph of the Pines

Smith Chapel

Devan and Null, Attorneys at Law

Lisa Scales, Your Clerk of Court

Rand & Gregory, Attorneys at Law

Residential Mortgage Corporation

Dr. Ramesh V. Patel, After Hours Urgent Care

Dr. Sanjay and Margi Shah

Calvin Burton, M.P.A., Grant Writer

Raynor Tire Company, Inc.